Typical full day programme for adults :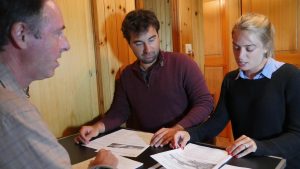 Mastering a foreign language is an important step in opening the ear to another culture and other ways of listening, thinking and communicating.  An immersion course can be one of the most effective ways of entering quickly into this new world…
– 2h lesson and conversation
– Lunch and conversation
– Activities or visits
– Homework and revision
Price:  80 euros per day.  From 2 to 5 participants.
(Half-day programmes are also available as well as supplementary private lessons if needed).
Accommodation can be provided by Agence Maytain at Morgins who will provide very reasonable prices to those on courses with us.